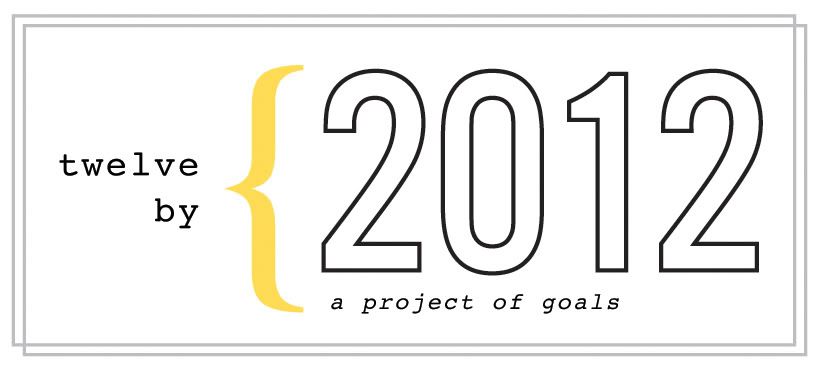 I somehow happened upon Danni's blog called "Oh, hello friend" and saw her post about 12 goals by 2012. If you've been around my blog for long, you know that I love goals. I created my 1001 in 101 goal list, but totally agree with Danni that three years is WAY too long to complete goals…frankly, I forgot that I even had a goal list, and after that long, many of those goals became outdated. I love the idea of doing a short list of goals to complete in a little less than 2 months…exciting, motivating, and do-able!
Completed goals are in bold. In progress goals are in italics.
1. Design and order thank you notes & happy anniversary cards.
2. Order updated new client welcome packets.
3. Furnish and set up my new studio space (yes, you read correctly. BIG announcement coming soon!!!)
4. Begin and finish a creative DIY project.
5. Organize the closet in my office. It's a nightmare in there!
6. Sew something with my new sewing machine (thank you to Mom for passing her old one down to me!)
7. Read at least two books cover to cover.
8. Update my Featured Weddings gallery on my website.
9. Write at least 10 letters (not counting Christmas cards)
10. Write our first "family Christmas letter."
11. Book three more weddings.
12. Get back in the habit of journaling on a regular basis.